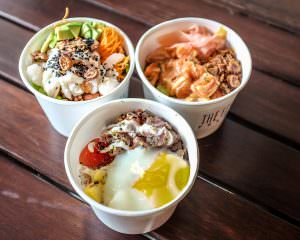 The Fish Bowl represents the Klang Valley's most full-hearted poke bowl initiative so far – its young founders seem to have captured the spirit & substance of the Hawaiian-inspired raw seafood salads that have become a global gastronomic attraction, paying admirable attention to freshness & flavour across a satisfyingly extensive stable of produce.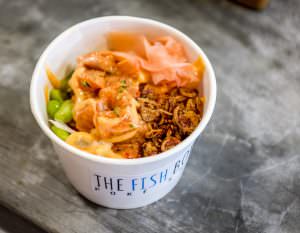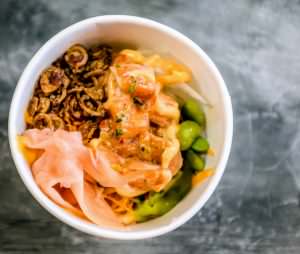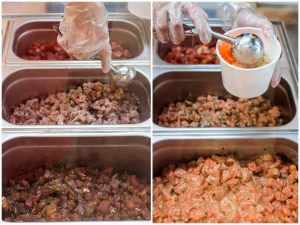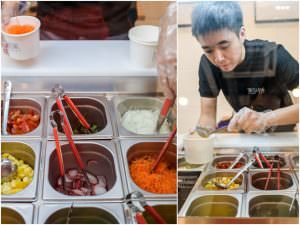 The process for ordering your poke will require some contemplation: First, choose a base (we like the brown rice, but others might prefer the white rice or baby greens), then four predominantly vegetable-based sides (cucumber, carrots, onions, shallots, red radish, edamame, corn, cherry tomatoes, mango, pineapple, almonds or walnuts), followed by an ocean-sourced protein – here's where things get interesting, with multiple varieties of cubed marinated salmon (shoyu, kaffir lime or sriracha), tuna (shoyu, kaffir lime or shoyu chilli) & shrimp (garlic) – plus as many toppings as you want (green onions, pickled ginger, wasabi, ebiko, chilli flakes, furikake, seaweed flakes, sesame seeds, fried garlic chips, fried shallots) & a sauce (mild or super-spicy sriracha, shoyu mix, garlic or lime aioli) as well as optional premium add-ons (salmon skin, avocado or poached egg).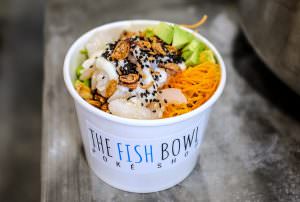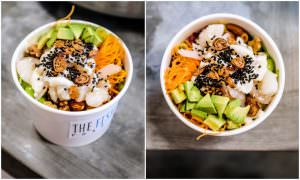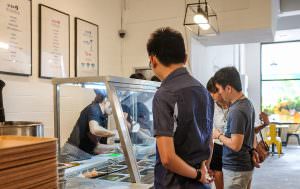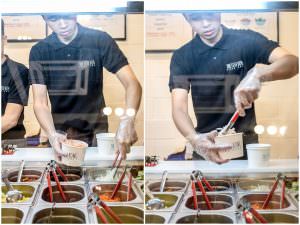 The poke earns solid marks for preparation & proportions, with each serving fully heaped with no shortage of pleasures, including well-seasoned sashimi-grade seafood & kitchen-crafted sauces, capably balanced & easy to enjoy, with wholesome nuances. It's RM17.90 for a basic bowl plus a beverage; if you're a hearty eater, upsize the poke for an extra RM6.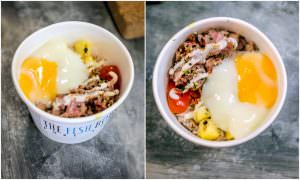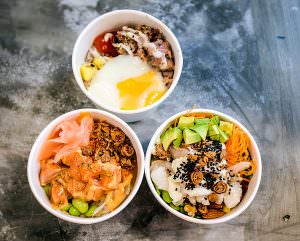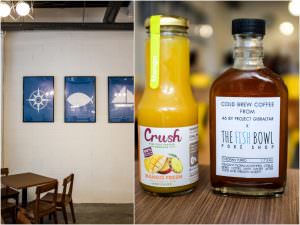 All in all, a strong start for a place with plenty of potential. Expect The Fish Bowl to soon also introduce preset poke recipes for the convenience for customers ordering in a hurry. You should be hearing much more about this poke shop in the near future.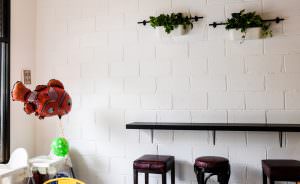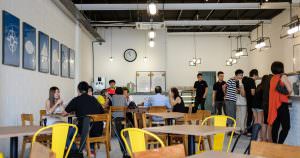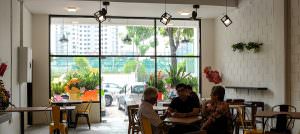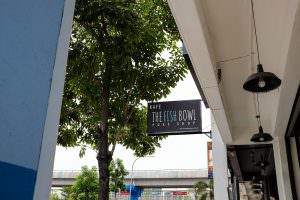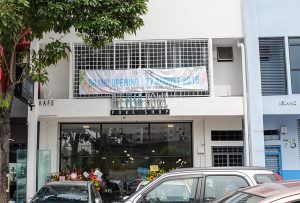 Retrieved from: http://eatdrinkkl.blogspot.my/2016/08/the-fish-bowl-poke-shop-bandar-sunway.html