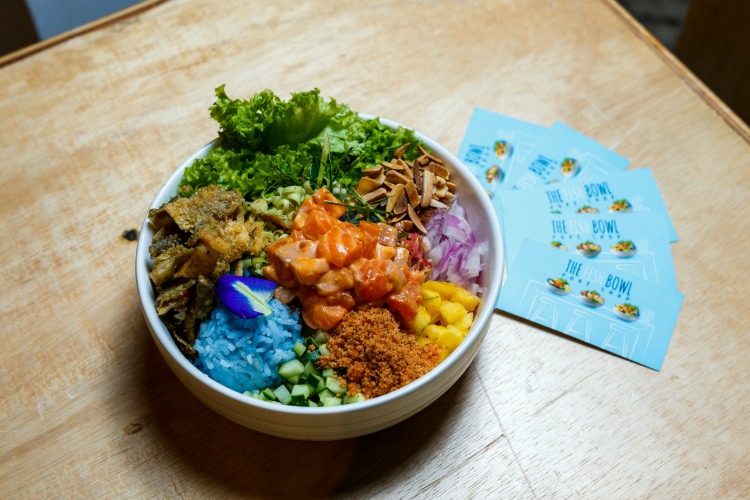 One of the latest cuisines that has achieved international attention is the very delicate and light poké. This raw fish dish is normally served on its own, but is more commonly seen in its modern interpretation form, the poké bowl. This very light and healthy dish has its origins within Hawaiian cuisine, with culinary influences from the significant Japanese and Asian diaspora of Hawaii. We speak to some of the arguably best poké bowl eateries to learn more about poké culture in Kuala Lumpur.
Poké comes from the Hawaiian word 'to cut', and is traditionally made from reef fish in the past, but more commonly use ahi tuna these days. The fish is cut into cubes, and mixed with sea salt, limu seaweed, sesame oil, chilli peppers, soy sauce and served with inamona, a type of Hawaiian condiment made from the kukui nut, which is also known more commonly as candlenut. This dish can be served as an appetiser, but is now more commonly served as a rice bowl dish. Modern interpretations of this dish is served with rice, somewhat similar to a chirashi don, but is also starting to take on a nutritional cuisine flavour, with the use of quinoa and brown rice as its base.
In conjunction with the Tiffin Throwdown: Best of the Poké Bowls, we speak to some of the contender to find out what these experts think about this healthy, yet light and tasty dishes. Here, we will see what sets them apart, from how each restaurant interprets their own version. We will see whether these poké bowls will stay purists or surprise with a Malaysian touch. We speak to Joel Foong of Fin, Nick Alec and Daniel Nazreen of Paperfish, Aaron Lim of The Fish Bowl, Lee Wei Pin of Kurin, Tang Ching Huei of The Bowls and Adi Irawan of Sushi+ Rotary Sushi Bar about their poké bowls and their thoughts on poké culture in Malaysia.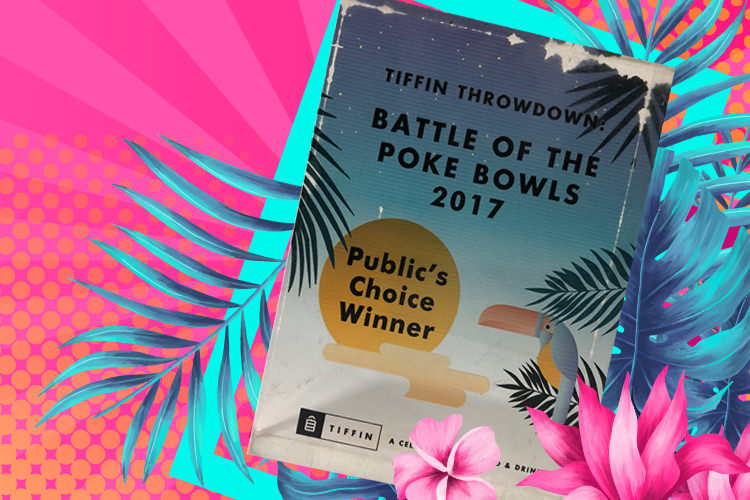 What is unique about your entry for the Tiffin Throwdown Poké Bowl?
The Fish Bowl: What it is unique about our poké bowl is that it is all in-house creation as it is created to suit the Asian taste bud. It is all one of the kind that you wouldn't be able to find elsewhere. Our main ingredient is Salmon. Actually, tuna is normally used as the main ingredient for poké. But because we are Malaysian, we find that Salmon is more acceptable.
Poké is a traditional Hawaiian dish. How do you feel about a rising poké bowl craze that has received international attention?
The Fish Bowl: I believe everything starts from a craze, it all started with the coffee craze, and then cake craze, and then the fine dessert craze, and then the big breakfast and so on. I believe all these crazes bring so much more fun into everyone's life.
Even the simplest dishes can have a lot of subtlety that can transform a dish. What inspired your Tiffin Throwdown bowl?
The Fish Bowl: To deliver and to bring a bowl of "quality, hearty and healthy" poké to all. We aim to introduce another cuisine to the locals in Malaysia.
There are many poké restaurants starting to emerge in Kuala Lumpur. Why do you think your poké bowl is the best available?
The Fish Bowl: We believe we have the best poké bowl because of our hand-crafted recipes.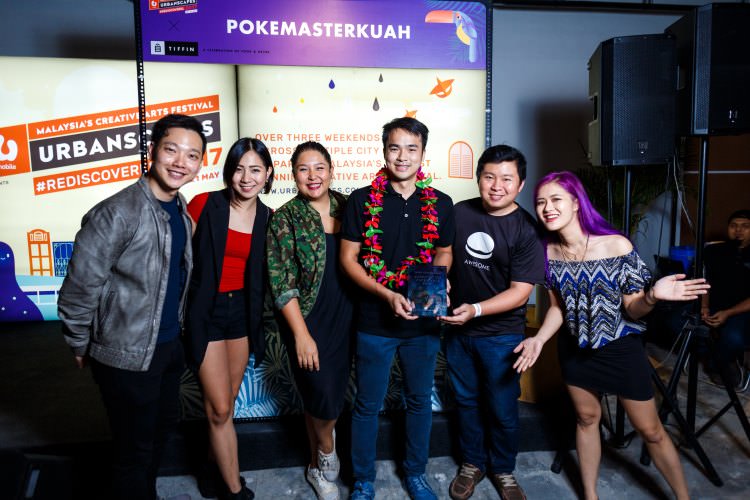 Retrieved from: http://foodforthought.com.my/best-poke-bowls-kuala-lumpur/
Image from: https://www.esquire.my/food-and-drink/feature/urbanscapes-poke-bowls-battle#19