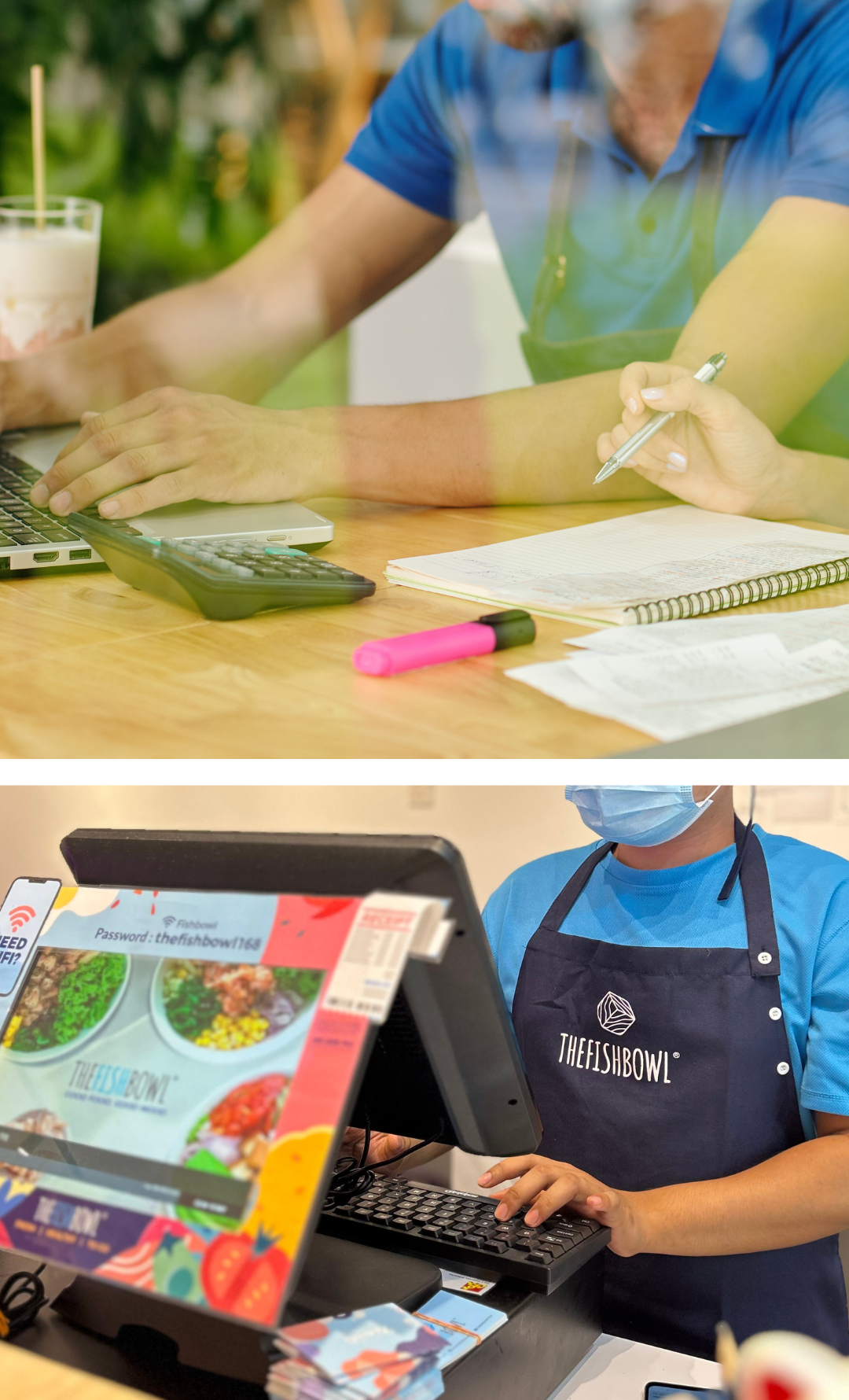 Assigning responsibilities to service crews in accordance to work requirements.
Maintaining the speed and quality of the production and service areas.
Consistently liaise with headquarters (central kitchen's production, human resource, finance and quality control team) to:-

Monitor and controlling outlet inventories through accurate ordering, stock takes and proper documentation.
Perform other outlet's administrative work, such as documenting pest control records, monitoring of outlet's business license, etc.
Perform personnel actions such as hiring, training, scheduling, counselling, and enforcing work procedures and service standards (monitoring of service crew's health and typhoid records, food handling qualifications), etc.
Handling feedbacks, communicating, and ensuring good public relations with customers.
Assists in all cash handling functions including POS system, registers and daily reports.
Keeps equipment running by reporting any issues and following up with troubleshooting breakdowns, performing preventive maintenance, calling for repair etc.

Disseminating information from briefings / meetings to team members.
Maintains food and beverage readiness by notifying employees of service standards.
Maintains safe, secure, and healthy work environment to ensure outlets achieve the highest standards in areas of cleanliness, preparation and service.
Observes, evaluates, and documents job performance of service crew.
Performing the basic responsibilities of a Service Crew, as at when required.
Greet customers, record orders, and serve food and beverages with a consistently positive and helpful attitude, including answering questions about the menu.
Input orders into a point-of-sale system and accept payment, calculating change accurately and quickly as required.
Preparation of foods (i.e., assembling of sides, toppings, and proteins into a poke bowl) while following cooking instructions, safety procedures, and sanitary requirements.
Ensure restaurant cleanliness daily by clearing tables, returning trays to the kitchen, sweeping, and mopping floors, washing and sanitizing kitchen utensils, and servicing restrooms.
Communicate effectively with team members and management to create work schedules, train new employees, and resolve any interpersonal issues as needed.
Handle guests' concerns and complaints professionally and calmly to resolve problems according to restaurant policy.
Maintain a neat and tidy appearance by wearing the Company's uniform and adhering to a Company dress code.